När Thee Spivs spelade på Half Moon Putney och skulle presentera "Straight Out of Art School" pratade dom om hur tufft det var ekonomiskt och massa andra detaljer kring studier och hur det var att komma ut och försöka etablera sig.
Det var uppenbart att de hade förväntat sig någon form igenkännande respons, men publiken var helt tyst tills både band och publik bröt ihop av skratt. Snacka om ålders, klass och kulturkrock. Fina minnen.
Thee Spivs la dessvärre ner när de hade turnérat klart med sista plattan. Sångaren satsar numera på sin konst och har startat igång ett annat musikaliskt projekt, The Electric Pencils.
Dagens bild är från nämnda spelning…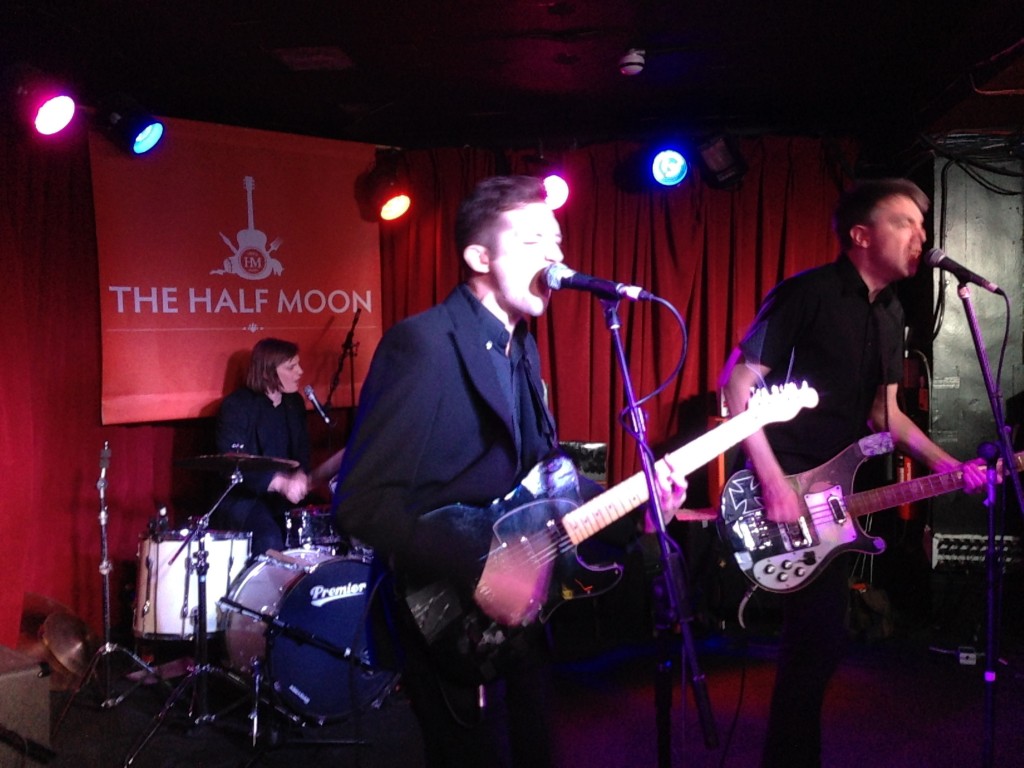 Jag bygger en spellista med låtarna jag lägger upp, men återkommer med länk. En låt gör ingen sommar…
Ha det gott… /Mvh Hasse
Sharing is Caring...