021.Jag är stolt "långivare" på Kiva, där kan låna ut 25$ till entreprenörer över hela världen. Ett grymt bra sätt att skapa engagemang och samtidigt ett sätt att hjälpa låntagare med bra idéer runt om i världen.
Här är några av de jag lånat ut pengar till, och har förvaltat dom väl så de kunnat betala tillbaka sina lån
Mario från Bolivia och hans berättelse:
Mario is 56 years old. He lives in an area focused on the raising of cattle and milk production. He lives with his wife and a daughter who helps make cheese products that they deliver every day to local women who gather up the products and resell them at a popular market in town.

He needs working capital to buy soy husks which are highly sought after as livestock feed throughout the year.

He works as a mason in the construction of different homes throughout the city. Right now he's working on the construction of a home in his neighborhood. He wants to expand his dairy business, and he's working on improving his home and his living conditions.
Kolini från Samoa och hennes berättelse:
Kolini is 38 years old and married with six children. She hopes to start a small vegetable garden where she can grow fruits and vegetables to sell in her community or at the market.

For this, Kolini needs a loan to buy a new wheelbarrow, a shovel, fertilizer, weed killer spray, seedlings, and gardening gloves. She is a new member of SPBD in 2012 and joined to gain access to financial stability. Kolini hopes to use her earnings to improve her family assets, such as building her children a fixed house.
Roberta från Peru och hennes berättelse:
Roberta is 45 years old and happily married to Mauricio. Together they have seven children and they all live in a house made from adobe. She loves the country and has spent 25 years cultivating coffee. She plants her crops on land inherited from her parents and they have used this to help their family get ahead. Mauricio, her right hand, is always consistent with his work and indicated that without teamwork they would not have been able to succeed. One of the things that fascinates Roberta is that harvesting the grains pleases and relaxes her, so in consequence, she is faster than the hired day laborers. Nevertheless, hard work like moving the sacks leaves her exhausted.

In order to continue producing, she needs to acquire coffee seeds as well as organic fertilizer to guarantee a quality crop. She hopes to continue saving so that she can later open a grocery store. This is her 17th loan and she remains committed to working with MFP, so she will make her payments on time. She thanks her fellow community bank members ahead of time for their welcome and the motivation they provide. With the 3,000 soles requested she plans to purchase coffee seeds and organic fertilizer and to hire day laborers for the first phase of production.
Jag tycker alla som har möjlighet, ska registrera sig på Kiva och hjälpa entreprenörer runt om i världen. Det är en grymt skön känsla när det kommer mail om läget för de man lånat ut till. Men jag ska säga det att för är det inget lån, utan när de lyckas betala tillbaka "lånar" jag ut pengarna till någon annan.
Sen är det väldigt fiffigt upplagt, så om ni reggar er och lånar ut pengar via den här länken: http://www.kiva.org/invitedby/hans4257 så får även jag pengar som jag kan låna ut. Kiva har nämligen lyckats signa upp med ett antal anonyma personer med mycket pengar. Men de kräver alltid en motprestation, så häromveckan skänkte de lika mycket som vi andra "lånade" ut till vissa utvalda projekt. Sjukt bra!
Så kom igen nu gott folk, 25$ är mycket för de som behöver!
Bilden för dagen är på innehållet i ett minst sagt efterlängtat paket som kom med posten idag…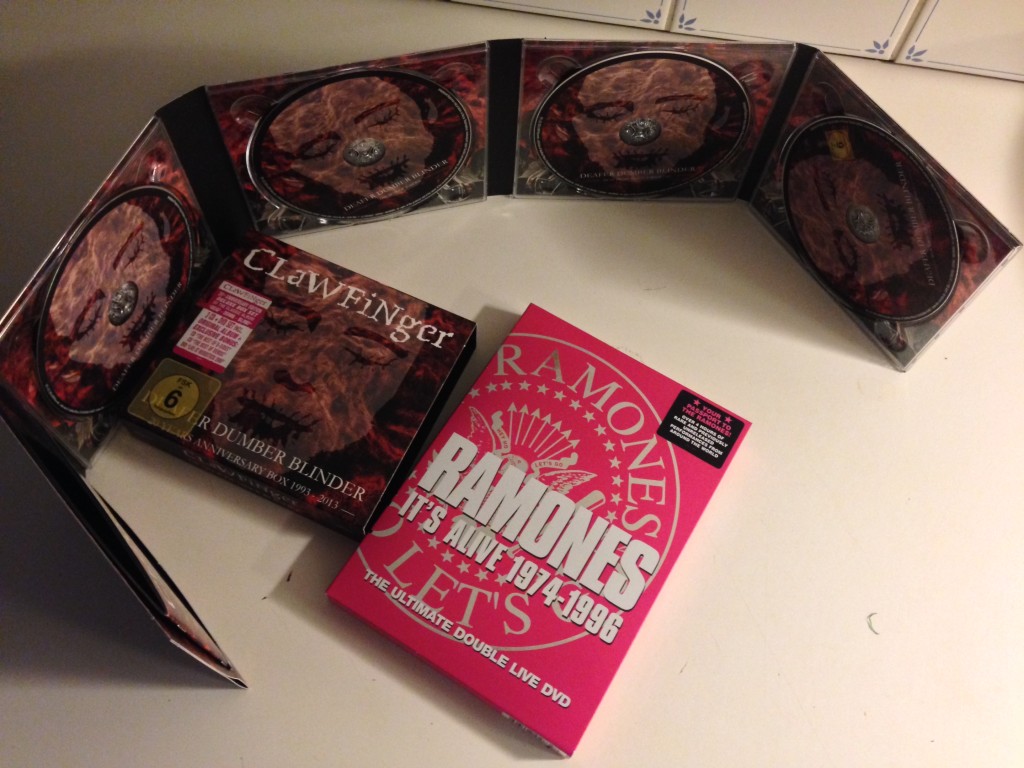 Kör i vind…/Mvh Hasse
Sharing is Caring...