024. idag kom en snäll farbror och hämtade Gammelvolvon, ganska så vemodigt. Jag mötte den snälla farbrorn nere vid vägen, och passade då på att ta ett sista kort innan våra väger skildes för gott…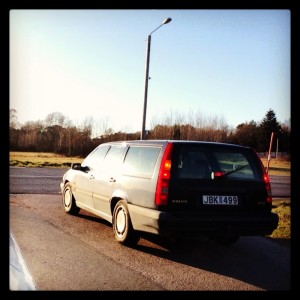 I höstas fick jag återigen den stora äran att göra ett skivomslag för The Soundtrack of Our Lives, även denna gång var det en samling som gällde "Rest In Piece 1994-2012".
The Soundtrack Of Our Lives – Rest In Piece 1994 – 2012
Det som var roligast var att jag skulle uppgradera kollaget jag gjorde till "Golden Greats Vol.1" där en del bilder skulle bort och nya skulle in. Tillsammans med Ebbot valde vi ut några personer som skulle med, alltid roligt att få chans att glädja folk. Speciellt roligt var det med en snubbe i Italien, som måste vara ett av TSOOL's mest galna fan. Han smällde av helt när han fick syn på att han var med i kollaget.
Så bilden för dagen är just detta kollage, svårt att se detaljerna i detta format. Men den kan komma i form av 70×50 poster, så större blir det inte här. Ni får helt enkelt köpa skivan om ni vill granska det närmare…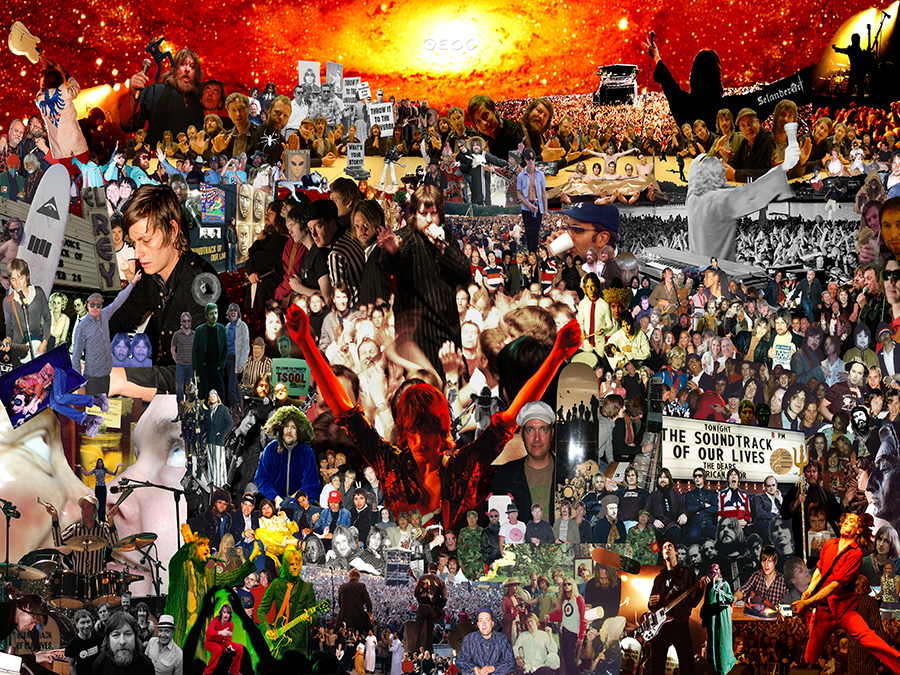 Kör i vind…