049. Record Store Day…
Idag släppte Kingdom of Evol sitt andra album, The Second Coming of Pleasure & Pain på vinyl, med andra versioner av vissa av låtarna och någon ny låt som inte är med på den digitala versionen som släppte i december. Detta gjorde dom på Bengans i Göteborg, med en livespelning. Jag var inte där, tyvärr, så jag får nöja mig med att avnjuta den digitala versionen av plattan på Spotify…
Det är min gamla vapendragare Per Svensson som är motorn bakom Kingdom of Evol, vi spelade ihop 1981-85. Vi var bland annat med i Garageligan där även ett band som hette Pleasure & Pain som Henrik Rylander och Adam Wladis spelade i. Båda herrarna är även med i Kingdom of Evol, men om det är deras second coming som det syftas på i albumtiteln låter jag vara osagt.
Henrik Rylander och Adam Wladis är väl annars mest kända för att de spelade i Union Carbide Productions, där också Ebbot Lundberg spelade i. Även han medlem i Kingdom of Evol, på dagens liveframträdande på Bengans.
Så tre delar UCP ihop med den musikaliska motorn i mina gamla band, som toppas av den levande legenden Freddie Wadling. Som vi alla såg upp till under punkåren på 80-talet, han var en legend redan då. Freddie Wadling har nog Sveriges mest säregna sångröst, som passar till vilken musikstil som helst.
Henrik Venant är en av de ordinarie medlemmarna i Kingdom of Evol, men han är i New York och medverkade således inte på dagens spelning…
Då jag själv inte var på plats, hittade jag en bild som Peter Rudvall delade på Instagram…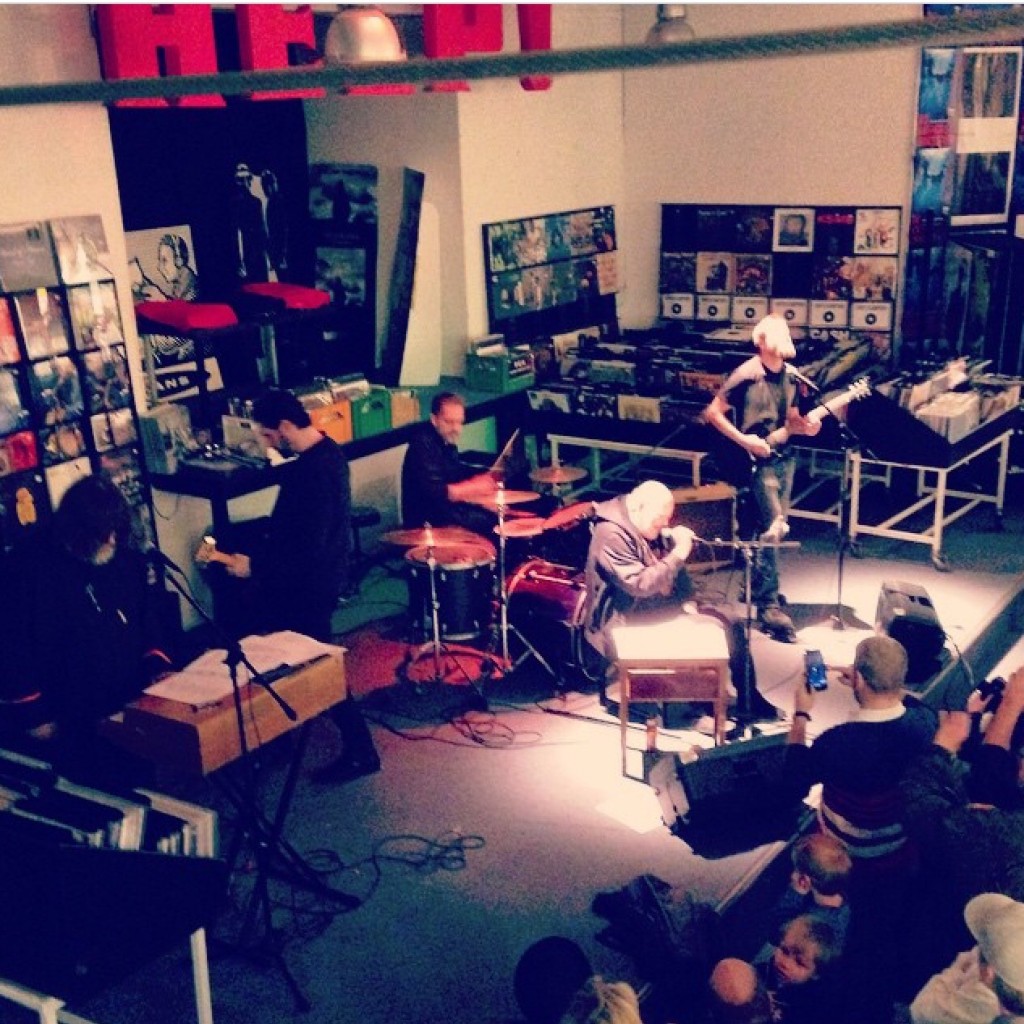 nu e de kvällen…/Mvh Hasse
Sharing is Caring...