En av låtarna som finns med på min CD-Samling "The Everlasting ShoeGaze" men inte på spotify är en låt med bandet AntiProduct, som är ett av många band jag kom i kontakt med på MySpace. Första låten jag hörde heter "Bungee Jumping People Die" en titel som fångade mitt intresse, och det är en riktigt skön låt också.
Precis som med många andra band och artister tog jag kontakt och började tjöta med bandet, då la de upp en photoshoptävling så jag såg till att vinna med den här bilden.
Alex Kane tar innerspåret…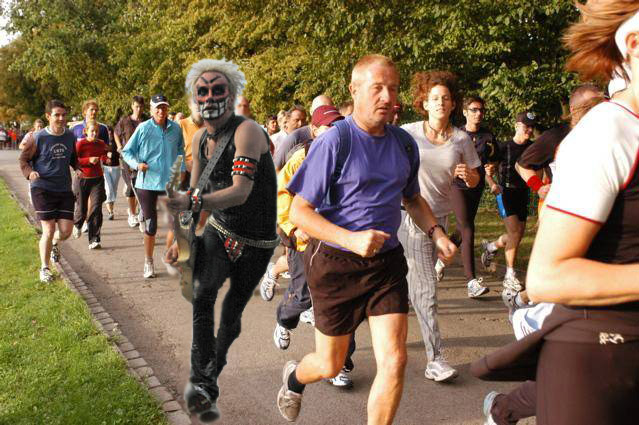 Alex Kane ihop med sina ordinarie bandkompisar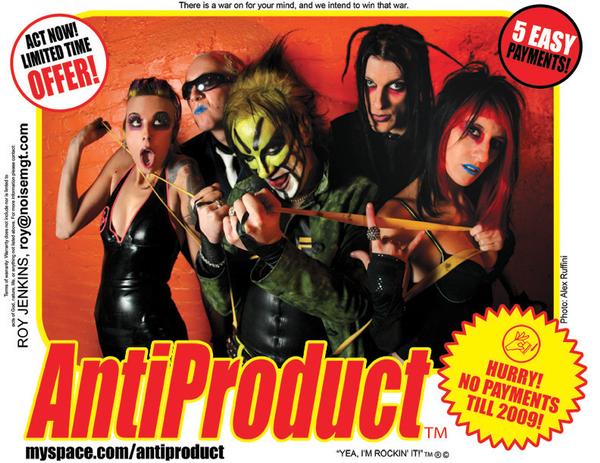 Men nu finns ju inte rätt låt med AntiProduct på Spotify, så raskt över till The Moles. Likt i stort sätt alla artisterna på samlingen hittade jag dom på MySpace, denna fantastiska källa till ny spännande musik.
båda banden är ganska spännande, men till skillnad från AntiProduct spelar The Moles tydligen fortfarande. De släppte ett nytt album förra året "Tonight's Music" men den är inte lika bra som låten jag valt, en låt som släpptes som singel 1991. De samlade ihop hela sin katalog 2014 och släppte på albumet "Flashbacks And Dream Sequences", där finns även denna med…
better things…/Hasse
Sharing is Caring...